adrian08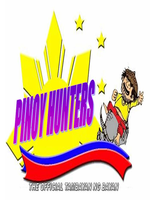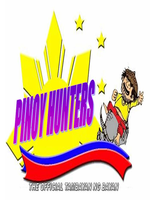 Junior Member


Did you know that Manny Pacquiao and Erik Morales
are childhood friends. Well the picture will speak
for itself how close they are.
Manny's dream is to become the King of Pop,
but he never succeeded.
He tried becoming a sexy star, and for a while
he thought this is it, because he got some offers.
He was the first choice to play the role of Dyesebel,
but there's a problem, he doesn't know how to swim.
He then shifted to comedy and even cut his hair to
look more funny.
Because of this haircut he was noticed, and was offered
to play the role of Gollum in the Lord of the Rings Trilogy.
His fame was short lived, because after that movie
no more offers came.

Manny became very depressed, soooooo deppressed.
Until Freddie Roach came to the rescue...
And the rest was history.....
WOW! what a Cinderella story......
hahahaha it was so touching!

Definitely we are not laughing at Manny Pacquiao.
We are laughing at the pictures depicting Manny.

Who will laugh at Manny Pacquiao....

Our world stops everytime he's on the ring,
the crime rate goes down and you can feel the
unity among Filipinos. He's an inspiration to
all of us.

He's the best pound for pound boxer in world
right now and nobody can dispute that.

Who can beat Manny Pacquiao!, In his last fight
he downed King-Kong in the first round
and Mr. Bean can attest to that....